Welcome to NeerS Engineering
Outsourcing structural engineering services for a better Crane Design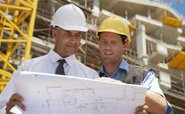 We are an engineering company focusing on tailor-made projects where efficiency and safety requires detailed calculations combined with creative design. Our expertise and outstanding quality have made us a preferred outsourcing destination for a world class provider of Cranes and pipehandling equipment for the offshore rig market. We are
expert in Gantry Crane and Bridge Crane design
. Therefore we focus on the optimal solution of the specific task, resulting in minimum changes of the original design, but providing significant structural improvement.
Advantage
We are providing complete Crane Design solutions for the client's benefit, resulting in reduced overall cost of a project. Quick notice of neccesarry changes on Crane structure – thus reinforcing the weak points in time – to achieve optimized load capacity prior to manufacturing. Allways using the relevant codes for each specific project as per client's request. The high level Crane Design solutions provide longer lifetime, furthermore the operational conditions become significantly safer.
Reliable Partner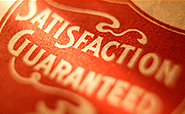 NeerS Engineering Consultants cooperates in the long term; due to our consistent policy 80% of our business coming from repeat clients and acknowledgement for significant contribution to the bottom line of their products and brands. As our services are related to Crane design services around patented products, we handle our client's intellectual property confidentially. The success of our Engineering outsourcing services is based on specialized structural expertise and good engineering judgment.
Location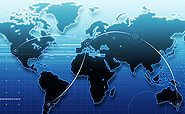 Our company is developing projects with the use of Internet, thus we can provide our services to clients everywhere on the globe.
Crane Design Details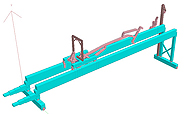 The Gantry Crane is designed as a trolley with a jib running on top of two main girders. Those main girders are connected to two legs with drive assemblies which allows the crane to move sidesway. The jib can pick up pipes from a horizontal position between the two main girders and bring them in to a vertical position.
The design of several Gantry Crane of this type was checked: first evaluating the possible loading scenarios and finding the governing situations. The main beam model of the crane was checked in several positions. Also the main SWL (safe working load) was applied in the most realistic way. The sling arrangement was taken into account. All details have been checked, and some found to be critical. These have been reinforced and have found a possible solution together with the project designer. Achieving a Crane design that has been successfully copied for several projects afterwards.
Projects / References
We have been involved in Oil Industry Projects, and have designed Cranes for rough deepsea conditions. Therefore we are perfectly capable of designing Cranes for ordinary onshore conditions, including special loadings as – earthquake, which is very similar to offshore rig motion loading.
more ...
List of main Crane projects:
| | |
| --- | --- |
| West E Drill | Gantry Crane |
| West Eminence | Gantry Crane |
| Seadrill 10 | Gantry Crane |
| Sevan | Gantry Crane |
| TMT1 | Riser Crane |
| AkerH6a | Gantry Crane |
| SNORRE B | Gantry Crane |
| Frigstad | Riser Handling Crane |
| West Alpha | Gantry Crane |
| Frigstad | Riser Handling Crane |