For new clients
Detailed information on our work and current crane design capacity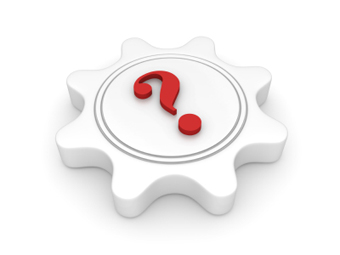 Current capacity for future projects.
We are continously solving several cases, but the possibilty to free 2-3 structural engineer for a new client is open. Time rate for typical project examples.
We are delivering several design manuals in the offshore oil industry simoultaneously. Some examples on the standard timeframe we use for a complete design manual (including general modeling, detail calculations and documenting):
Casing Fingerboard - 50hrs
DP/DC Fingerboard - 70hrs
Gantry Crane - 400hrs
Tubular Feeding Machine - 250hrs
BOP Trolley - 250hrs
Lower Guiding Arm - 120hrs
Compatibility and licenses.
We are currently working with Staad program asper client's request. Also have experience in Abaqus, Ansys, Axis FE modules. Final documentation is put together in pdf-format.
CV of Lead Engineer, highlighting main fields of activity.
4 years experience in offshore pipe handling equipment design.
9 years experience with structural and overall design of Telecom sites and towers.
Blast resistance analysis of several buildings (Earthquake+Terror attack).
Retrofit and structural design of masonry arches in historical buildings.
Research of timber bridges, and 20m span wooden riding hall.
General terms and conditions.
In order to start engineering work we need to sign a contract specifying the conditions of our relationship, payment and deadlines. For these please contact Us.
Crane Design Details
The crane is a hydraulically operated gantry type crane, which travels on rails in the fwd/aft direction. It is designed to handle tubulars from the storage area on the pipedeck to the horizontal pipehandling system which conveys tubulars onto the drillfloor. The main beam is rigidly fixed to an A-frame leg in one end. The other end is pinned to an A-leg. Each leg is resting on a crane drive assembly (carriage). The crane drive assembly includes wheels, side rollers, rack pinion drive and anti-lift arrangements. more ...
Projects / References
We have been involved in Oil Industry Projects, and have designed Cranes for rough deepsea conditions. Therefore we are perfectly capable of designing Cranes for ordinary onshore conditions, including special loadings as – earthquake, which is very similar to offshore rig motion loading.
>more ...
List of main Crane projects:
| | |
| --- | --- |
| West E Drill | Gantry Crane |
| West Eminence | Gantry Crane |
| Seadrill 10 | Gantry Crane |
| Sevan | Gantry Crane |
| TMT1 | Riser Crane |
| AkerH6a | Gantry Crane |
| SNORRE B | Gantry Crane |
| Frigstad | Riser Handling Crane |
| West Alpha | Gantry Crane |
| Frigstad | Riser Handling Crane |